CASE STUDY
TrimTabs Asset Management
Challenge

The original TrimTabs Float Shrink ETF, TTFS, an actively-managed, free-cash-flow centric fund, was an unqualified success story, consistently outperforming its benchmark month after month. After such a positive track record, and after earning a Five Star Morningstar rating, it was a major shock when TrimTabs was unilaterally replaced as the subadvisor of the fund it had worked so hard to build up over the years.

Arro faced the challenge of protecting TrimTabs's reputation during this tumultuous time, as they re-grouped and focused on re-launching their proprietary strategy under a new ticker: TTAC.

Solution

Arro focused on securing key interviews at leading financial publications, including ETF.com and Barron's, that made sure to tell our client's side of the story. More stories followed in ETF Trends, ETF Express, ThinkAdvisor, and Wealth Adviser. This effort allowed TrimTabs to take control of the media narrative, generating a positive story leading up to the re-launch of the strategy under the new ticker, TTAC.

Arro also positioned TrimTabs spokespeople as experts on free cash flow, a metric that has been gaining in popularity among the investment community.

Beyond the extensive PR initiative, Arro also created a fresh brand identity for TrimTabs including a new logo and matching website. Arro also produced a full range of investor-facing fund materials—including fact sheets and investment cases—as well as infographics explaining free cash flow, and support materials for conferences.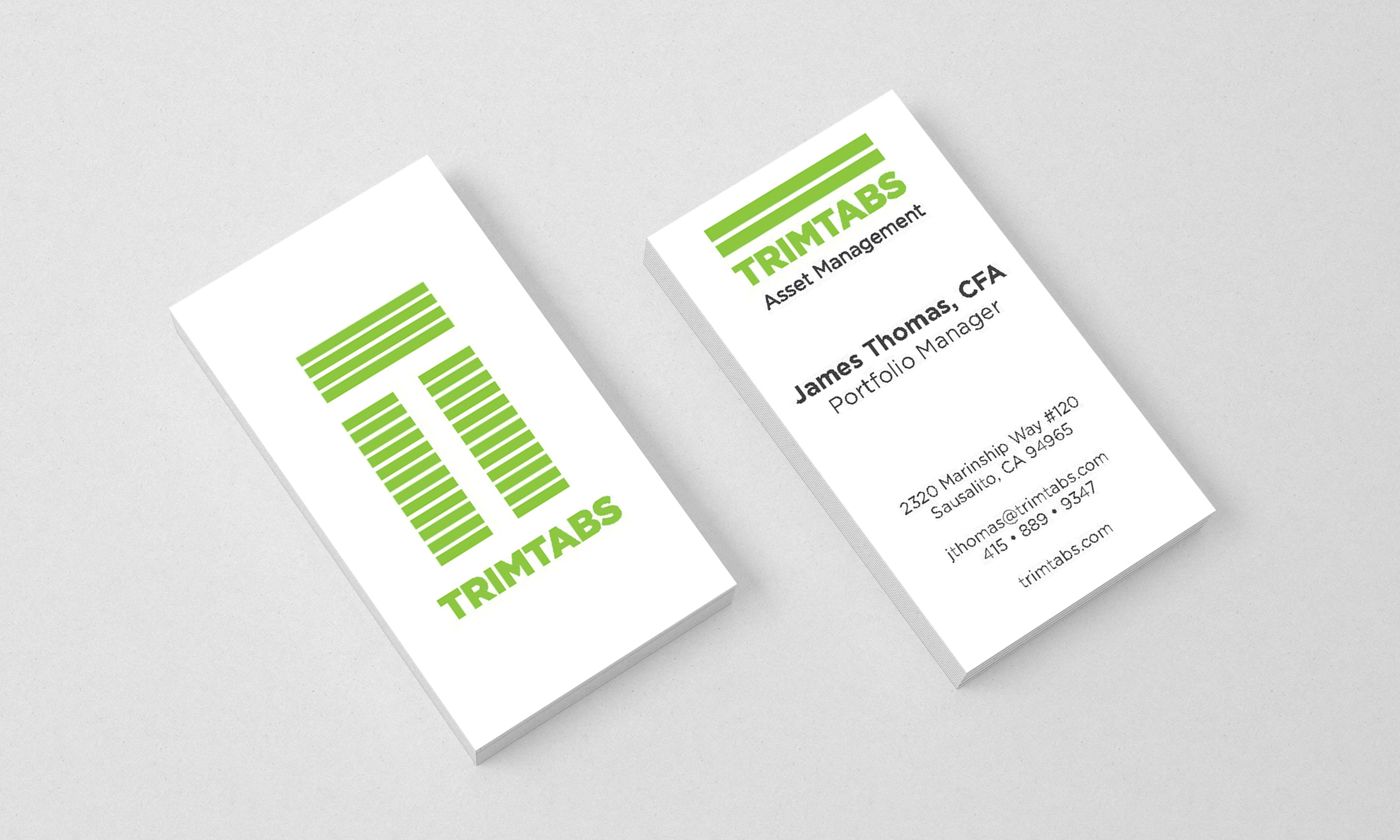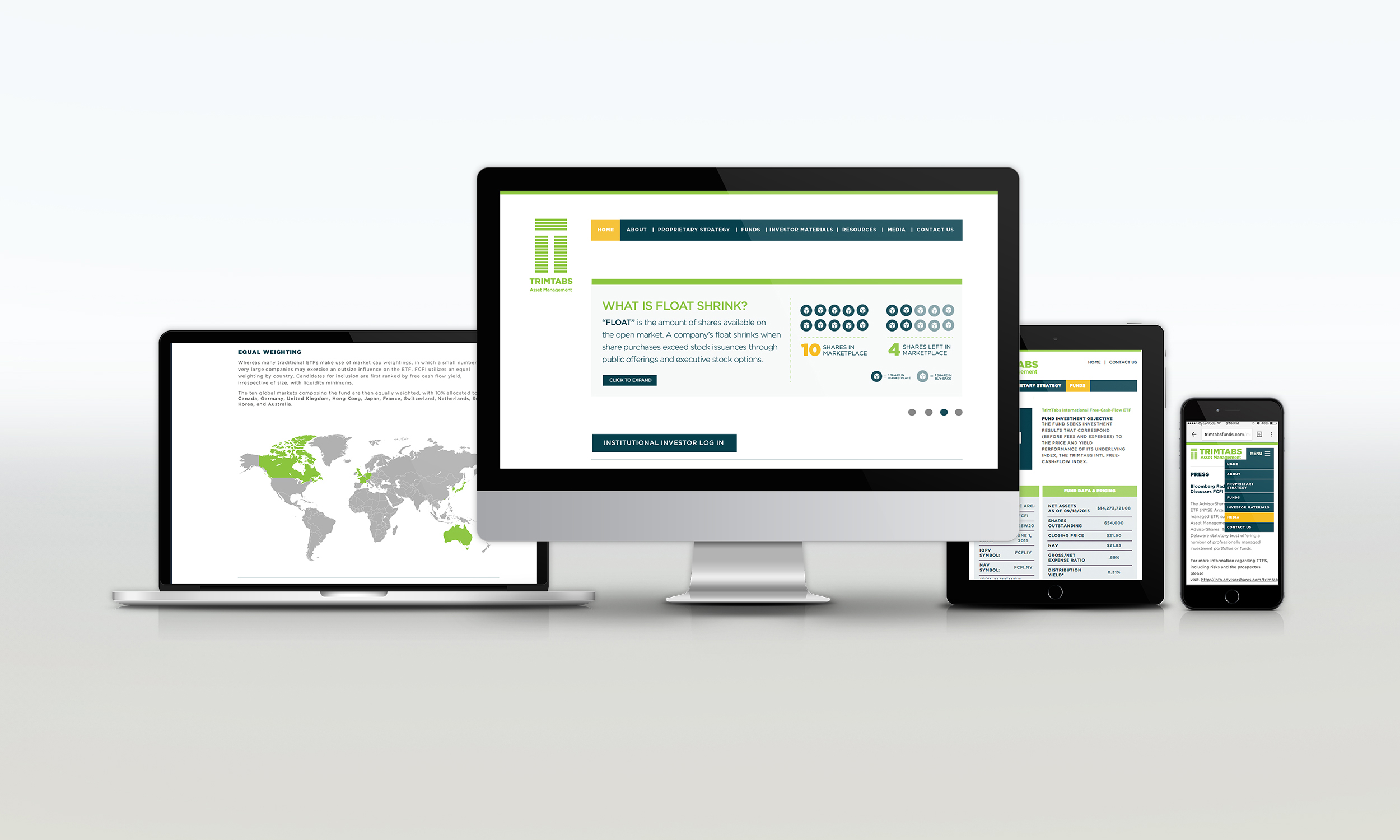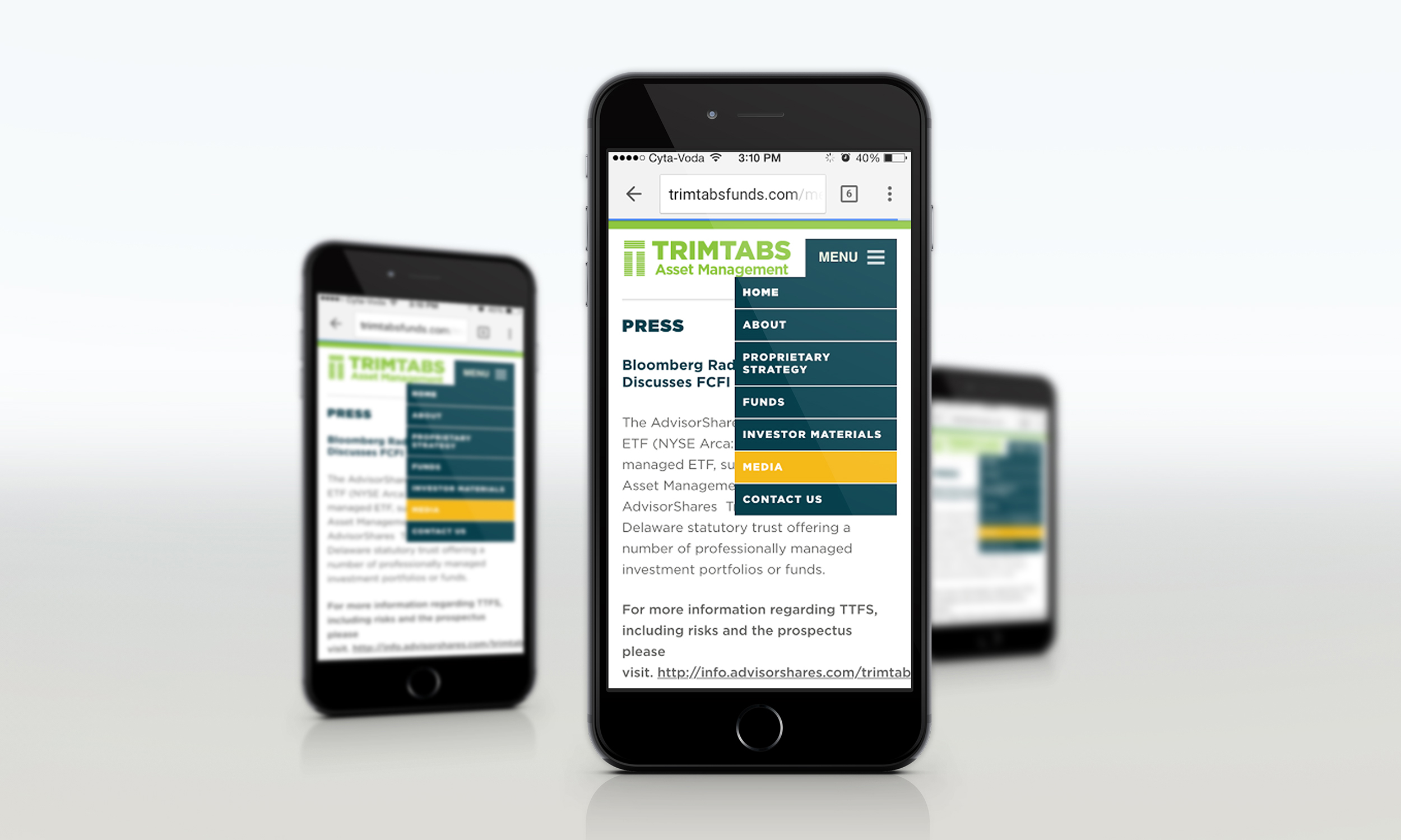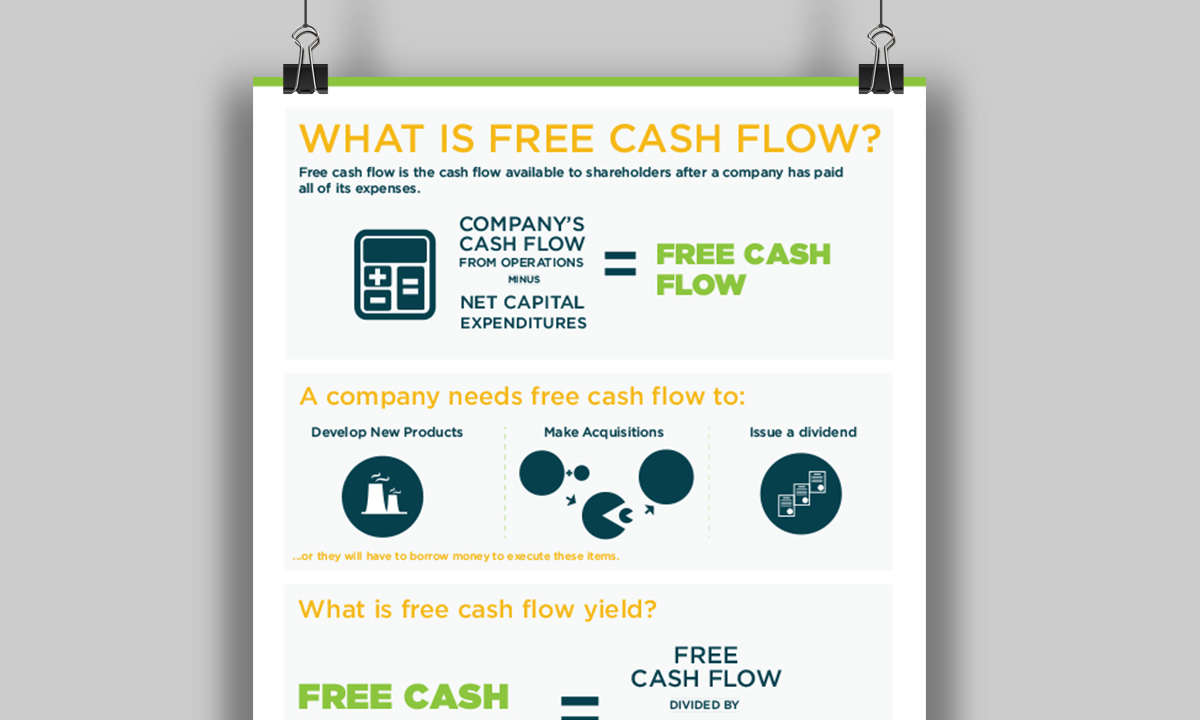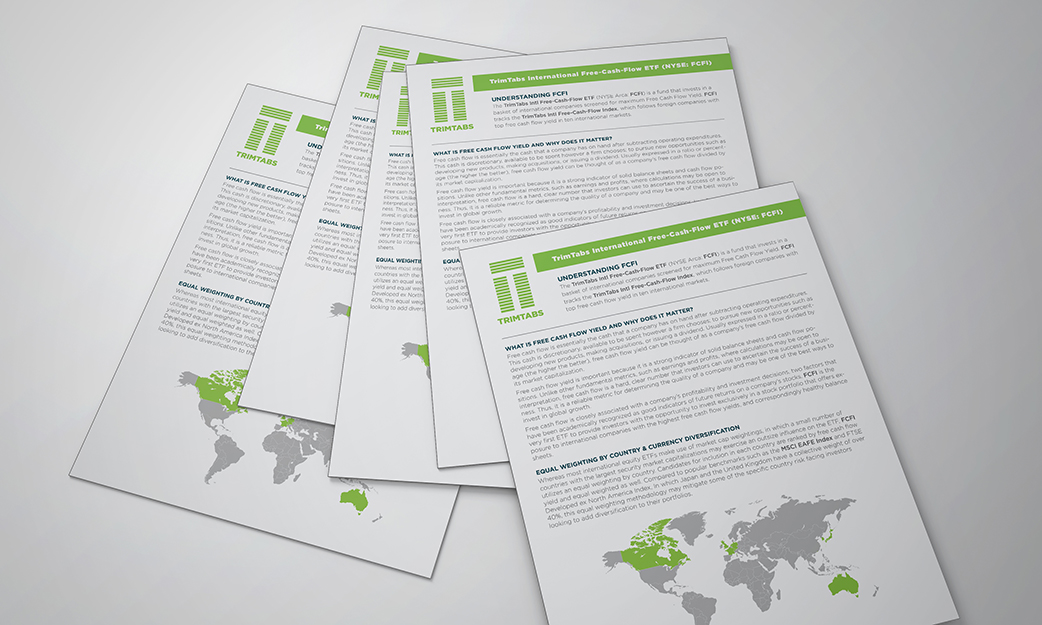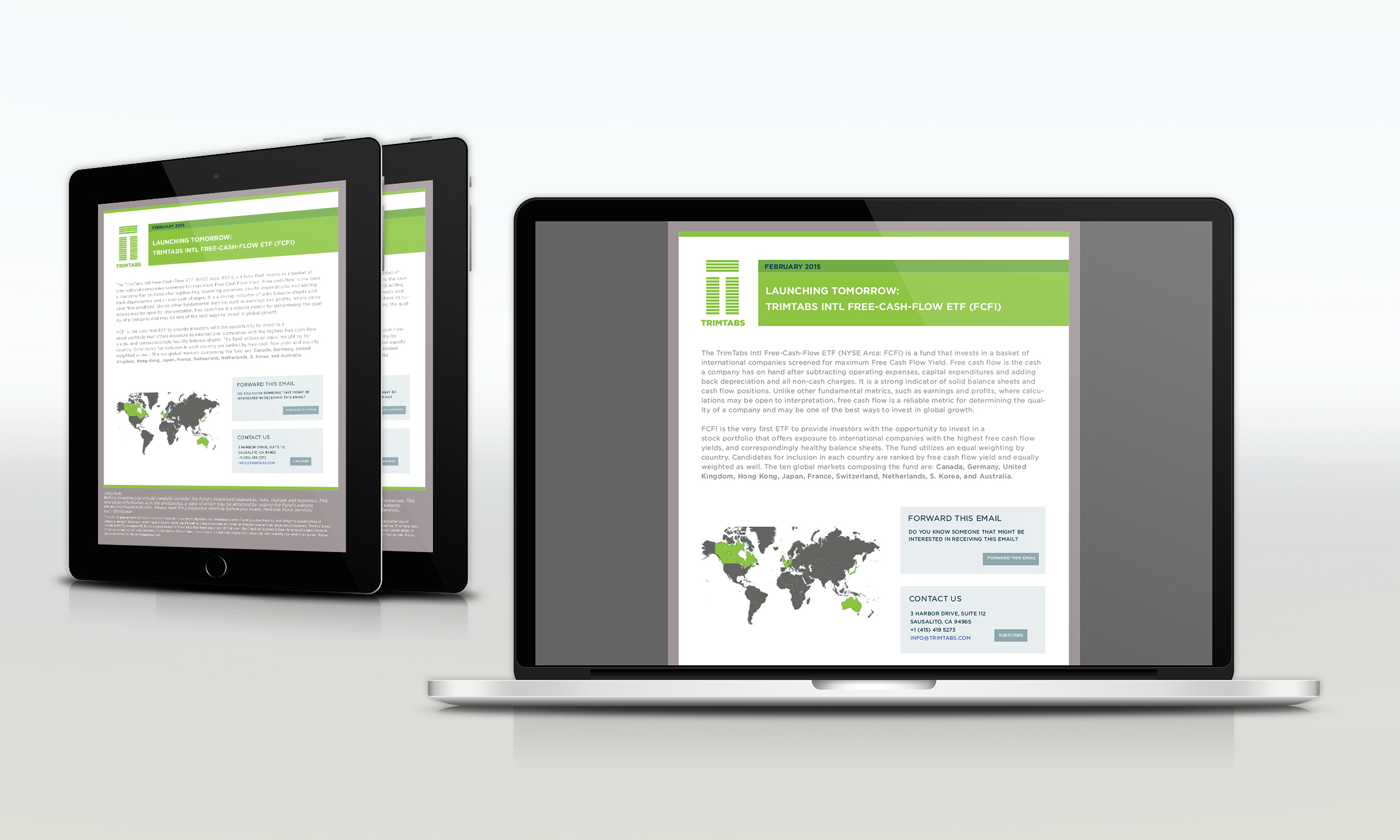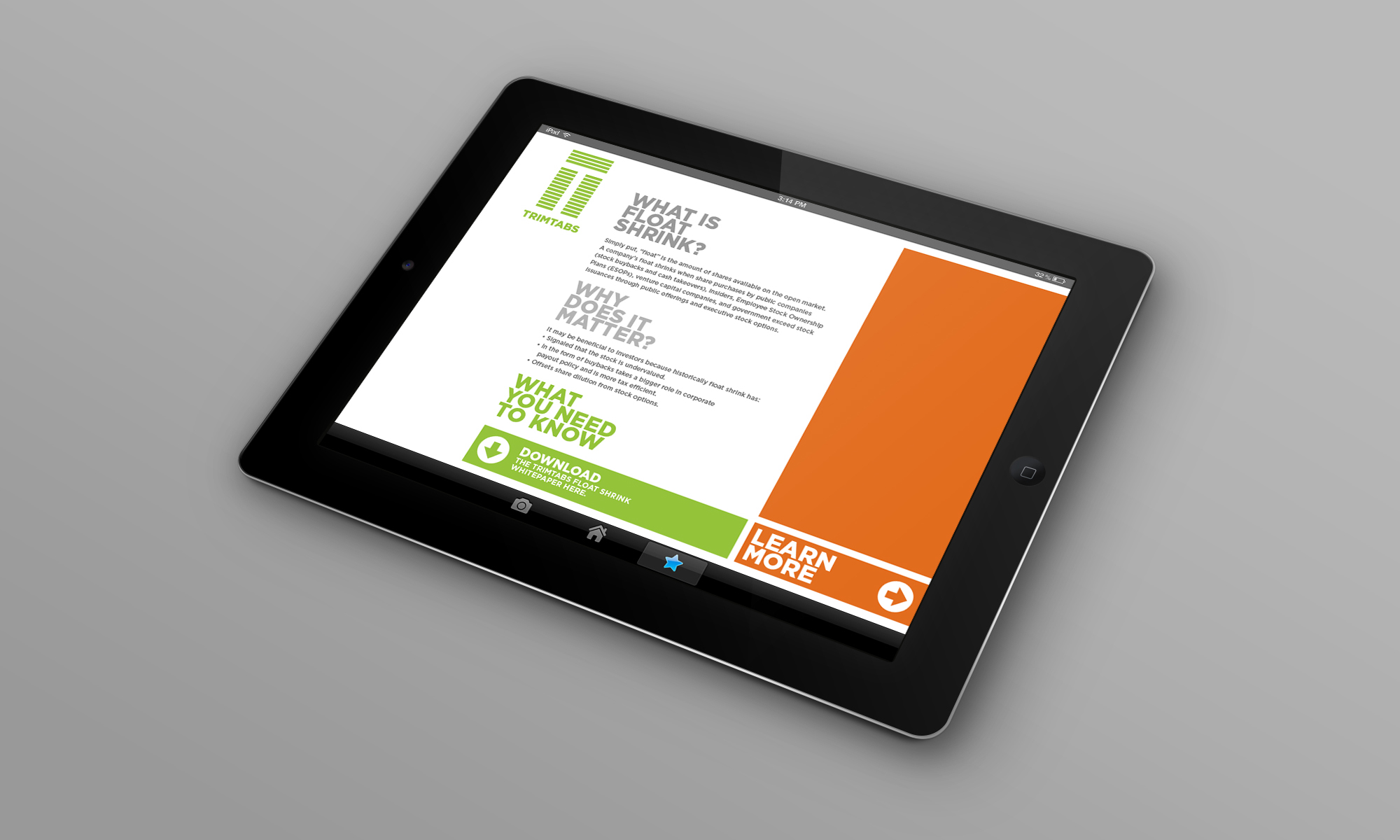 Results

Since its inception in late September, 2016, TrimTabs's relaunched fund, TTAC, has garnered more than $90 million in assets under management as of 6/31/2018.