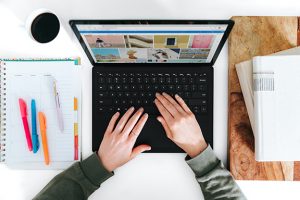 The coronavirus (covid-19) pandemic has upended life as we know it, and not just for asset managers. Schools are canceled, travel has ground to a halt, offices are shuttered with many people working from home, and the vast majority of the United States is under some form of lockdown.
While there are some tentative signs that some states have been able to "flatten the curve," it's clear that we have a long way to go before the spread of the disease is brought under control in the United States. Public health officials have advocated for a cautious, phased approach to reopening the U.S. economy, and have emphasized that it "won't just be like flicking a switch." Unfortunately, a full return to business as usual is unlikely until a vaccine is available, which could take 12 to 18 months—possibly even longer. Some scientists are suggesting we brace ourselves for a long coronavirus summer, fall, and winter, with multiple waves of infection coming and going in flare-ups across the country.
What does all this mean for asset managers' sales and marketing plans? In the mid- to long-term, it seems unlikely that large in-person meetings, such as conferences and roadshows, will be able to take place until widespread immunity, whether through a vaccine or herd immunity, is achieved, possibly not until late 2021 or even 2022. In other words, asset managers are going to need to find ways to connect with prospective investors that don't rely on in-person meetings and networking at conferences.
One thing is clear: online content marketing and connecting virtually with potential investors has never been more important.
There are a number of potential marketing tools asset managers could deploy to bridge the personal connection gap that the pandemic is opening up. Asset managers could transition to virtual road shows and webinars, leaning more heavily on rich content and supplemental materials to drive home fund value propositions that would otherwise be communicated in person. They should also focus on ramping up their content marketing, to provide prospective investors with a wealth of information—after all, many investors are stuck at home and have plenty of time for self-directed research.
This content could take the form of regularly produced blog articles and white papers, allowing curious investors to dive deeper into the investment cases behind the respective funds in question. Rich media content such as infographics, enhanced webinars, and animated videos could also go a long way towards helping sales teams connect with potential leads and convert leads into increased assets under management.
We are likely to be dealing with the coronavirus pandemic for at least the next year, and a return to normal has never felt further away. By harnessing the power of rich content and expanded investor education offerings, asset managers will be well-positioned to continue connecting with prospective investors and warm sales leads, even if they can't do so in person.