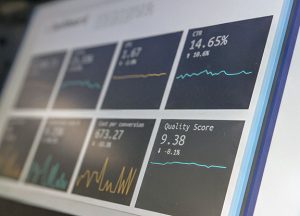 Search engine optimization (SEO) is a term that gets bandied about somewhat often in financial services marketing, but it is often discussed and alluded to in vague terms; there seems to be little consensus over what SEO is and what it can actually do to help ETF issuers and other participants in the financial services industry.
What is SEO, and why does it matter?
SEO is the practice by which content producers improve the quality and quantity of their website traffic through organic (non-paid) search engine results. Through improved SEO, ETF issuers can gain greater exposure for their brands, and boost their qualified leads, eventually leading to increased investments and higher AUM.
Although SEO sounds like a technical process (and some aspects of it are), SEO is fundamentally about people—investors—who are looking for useful information. To effectively put SEO best practices into action, it's important to understand what ETF investors are searching for, what type of content they wish to consume, and the answers that will help resolve their queries. In short, SEO can be an act of empathy: it means putting yourself in the shoes of your target audience and thinking deeply about what information will best fit their needs. Only once you've established what kind of information a would-be website visitor is seeking out will you be in a position to tackle the more technical aspects of SEO.
Be sure to also read: What's Wrong With Your ETF Website?
Playing Nice with Search Engines
Like it or not, search engines have become the ultimate gatekeepers of information in the 21st century, driving the majority of all online traffic. They crawl the web every day, poring through billions of pieces of content, taking into account myriad variables to ensure that users can quickly and easily find the answer they're looking for. This means it's vitally important your website "play nice" with the search engines. That means utilizing keywords that are relevant to your content, but also following a search engine's "best practices."
Some of these best practices include making sure that your website is "crawl-able" by search engines, and ensuring that a search engine can "read" your website by making sure relevant content isn't buried within images or behind password-protected sections. Moreover, search engines have already begun transitioning towards a "mobile-first" crawling and indexing approach. What this means is that if your web page is not "responsive" (optimized for mobile), it may not receive as high of a ranking in a search engine's index.
So What Can SEO Do for ETF issuers?
In short, an awful lot. SEO has roughly 20 times the traffic opportunity of traditional PPC (pay-per-click) search engine advertising. Of all US searches, people only clicked on a paid advertisement just 2.8% of the time. On top of this, organic search results are more trusted by web surfers than paid advertisements, resulting in higher click-through rates. Although it requires some up-front work, SEO can make your website more intelligible to search engines and searchers alike, resulting in higher conversions and clicks, boosted web traffic, and, eventually, higher AUM.