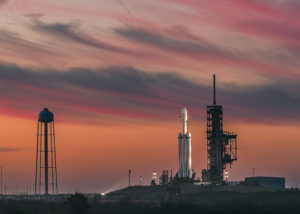 Launch day for an ETF is a make-or-break proposition. All of the preparations that have gone into making the ETF tick, from its methodology, to its marketing initiative, investor education materials, and public relations plan, all of it should ideally be working in tandem—firing on all cylinders—when launch day rolls around. If the launch goes the way you're hoping, your public relations and marketing plan will go off without any issues, your ETF will gather more investor attention and assets under management (AUM), you'll eventually gain admission to the pickier wirehouse platforms, and, eventually—hopefully!—you'll wind up with a successful, profitable ETF! But before you can get to that dream scenario for ETF issuers, it's time for a reality check. The ETF marketplace is more competitive than ever. Here are some of the key items ETF issuers should keep in mind as they prep for launch day:
Be sure to also read about the Biggest Mistakes to Avoid on Launch Day.
Who are we marketing to?
Defining your target audience is one of the most essential, critically important steps that you can take as you craft your ETF marketing plan. A concise answer to this question will inform the parameters of the rest of your marketing initiatives. Is the audience more "retail?" Then you may want to use colorful animated videos and lively infographics to get your point across to potential investors, while educating them on the selling points of your products. Is the audience more sophisticated? In addition to animated videos and infographics, you may want to think about producing white papers or more detailed, rigorously-researched reports, which can help establish the philosophical underpinnings of your fund. Above all else, it's crucial to avoid attempting to market to everyone. "Everyone" is not a target audience.
Where will our marketing materials live?
Of arguably equal importance as who you're marketing to, is in what setting your marketing materials will be consumed. Are they going to be in print and handed out at a conference to financial advisors? Are they going to live on your ETF website? Both? Neither? All of these details help inform the user experience as they move from awareness about your ETF into engaging with the content that you've produced. The interaction can be very different, depending on the context (in print, online, at a conference, in a meeting), even if the content itself is essentially the same.
Is our website's data feed ready to go?
Although it is a small detail, you'd be surprised how often data feeds suffer snafus on the first day of trading. Your data feed is key to launch day success (and is a requirement), as a faulty one can delay an IPO. To ensure that your data feed is ready, you should test, test, and re-test it multiple times prior to launch day, so the launch goes off without a hitch.
Is our ticker searchable?
You might expect Google to instantly index your new ETF's ticker, but you should also go the extra mile by letting Google, Yahoo, and Bloomberg know your ticker so they can add it to their respective databases and/or terminals in advance. This tiny detail can make the difference for an ETF as you seek to gather momentum on day one of trading.
The bottom line
An ETF launch can only work successfully if your marketing plan and nuts-and-bolts details are ironed out, tested, and ready to go from day one. By getting your marketing materials written and designed, defining your target audience and context, and ensuring your data feed is battle-tested for the big day, you'll be well-positioned for an amazing, successful launch. Good luck!