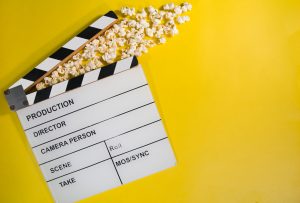 Short-form videos have taken over the Internet in recent years, and they aren´t going away any time soon. According to HubSpot´s latest marketing strategy and trends report, short-form video content popularity will continue to rise in 2023, with 90% of companies increasing or maintaining their investment in short-form videos this year.
What are short form videos?
Generally speaking, the term classifies any video that is under 60 seconds long. While the exact length of short-form video content varies depending on the platform you're using, the optimum length for a short-form video is between 30 to 60 seconds. 
How to capitalize on this trend in 2023
Identify key topics connected to your brand/niche that your audience will want to learn about. 

Break your content down into quick, simple steps.

Videos should begin by outlining the issue and end with a resolution— viewers should have learned something by the end of every video.

Add graphics to help illustrate complex ideas.

Get the help of experts and thought leaders to explain key concepts.
Consumers want more short-form videos, meaning brands and creators who provide them stand to win more followers and potential leads. 
So what type of short-form video content should you be creating? For some inspiration, take a look at the top short-form video trends for 2023:
User-generated Content

– User-generated content will continue to flourish in 2023 because it is more trusted than any other types of marketing. One of the main factors behind this is authenticity, as individuals are more likely to believe other users of the same products than marketers.

Behind the Scenes Videos

– A behind-the-scenes look at your business's operations might be useful for your clients. This can show viewers that your team is passionate about creating the goods or services they use and work hard to make them. There are various angles you can take while creating behind-the-scenes videos: a fast tour of your facilities, an explanation of how your products are created, or a team-building activity can better personify your corporate culture.

Social Media Video Ads

– As one of the most prominent marketing strategies is social media video advertising, video ads benefit businesses by expanding their reach to a broader audience who can share, like, comment and engage with  billions of users. For social media advertising, videos are more effective than static images or text since they are more visually appealing and can be more informative. Creating social media video ads can help increase brand recognition and drive traffic to your website.

Product Teasers

– Using product teasers is an effective method to develop excitement about your products or services. The best places to post them are similar to where the short-form video format is already used such as Youtube, Tiktok and Instagram.

Influencer Ads –

Working with influencers can help your company gain exposure, but oftentimes, it is more expensive than user-generated content.

Influencer marketing

has been around for a long time. It may be beneficial to combine the two when creating a campaign, especially with micro and nano influencers that tend to have more loyal fanbases.

Explainer or Educational Videos –

2022 marked

the rise of microlearning

as one of the top online learning formats. There's no doubt that this year,  the trend will continue to flourish. As the name suggests,

microlearning

videos offer short, succinct lessons in a bite-sized format that are easily digestible for viewers. Unlike traditional video-based lessons, microlearning sessions are typically only 2-5 minutes long and break big topics up into tiny bursts of intense and highly engaging training clips. Moreover, microlearning videos are packed with information and can be animated— a great way to convey complicated concepts and delicate issues to all audiences. Brands can generate more leads and build stronger brand loyalty by prioritizing education in their marketing plan. If an explainer video is well-crafted, it can influence customers who are in the process of making a purchase decision. Content that educates and solves consumers' problems can increase trust and brand loyalty.

Frequently Asked Questions (FAQs) –

FAQs make it easier for customers to find brand or business information that they would most likely need.  Creating a summary of answers to common questions sent by customers can make the customer buying journey smoother for your audience, reduce time for customer services inquiries and provide a more wholesome user experience.

Brand Challenges

– Branded hashtag challenges on TikTok have changed marketing. Creative and engaging, challenges aggregate TikTok community content by leveraging exciting trends that anyone may participate in and help to create more 'buzz' about certain products and services.

Short-form Videos in Social Media Stories –

Social media platforms strive to provide the best possible experience for their users. Using video content in social media stories is the newest trend in video marketing. Instagram, Facebook, and Snapchat all allow users to post short, vertical videos that expire after 24 hours. As these features continue to develop, users are more likely to plug a product or a service in a story format than in a post on their timeline.
Marketing campaigns are incomplete without video content. It is easy to see why — especially when you look at macro trends and statistics. Since videos have many advantages, they have become an essential part of online content marketing.
As a marketer or a brand looking to enhance your online presence, short-form videos can pay off and scale your brand, especially if you want to get your point across faster, more effectively. Plus, it can even go viral!