Financial Marketing Webinar: Create and Optimize Your Content for Maximum Reach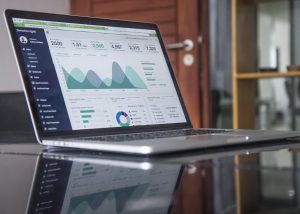 Over the past year, there has been a significant decline in the amount of in-person meetings and opportunities to network. As a result, our digital presence is more important than ever. Content remains supreme in the digital age- especially for financial services providers, where marketing has grown to become an essential tool thanks to its ability to provide educational value, build and communicate a brand message, and boost investor engagement.
Each day, marketing departments flood the internet with thousands of articles, videos, infographics, status updates, photos and captions in the hopes of targeting investor mindshare to draw eyeballs and assets to their funds. Marketing just happens to be a specific type of sales-focused storytelling that requires an established, larger content-generation, promotion-and-distribution strategy defined by clear parameters of success. Most often, these strategies disregard that content pieces have long-term staying power as they remain relevant over time, compounding clicks and views.
Maximizing Impact

Implementing and executing a successful marketing strategy necessitates constant content production, which requires time, concentration, and resources. There are many challenges, assumptions and best practices in creating, fine-tuning and publishing content to maximize impact.
Whether it's an informational video, a handout, investor education materials, or even a whitepaper, the content—the actual ideas behind what you're communicating—will continue to play a key role in obtaining those leads and reaching new and existing audiences. Quality and consistency are more important than volume or length. A common rule of thumb is that the most successful messages are memorable, clear and short. This assumption is predicated on the fact that potential customers look for high-quality, scannable information that enables them to decide and further engage if they want more in-depth information.
Optimization is Key
Search engines such as Google are often a final medium to reach targeted audiences, driving the majority of all organic online traffic through optimized informational outputs. They help filter through the sea of online content, taking into account countless variables to ensure that users can quickly and easily find the answers, services and products they seek. In this sense, organic search engine results are more trusted by web surfers.
Moreover, search engines are constantly updating and improving their algorithms to ensure that users continue to find the best answers to their queries, as quickly as possible. This is put into practice by search engine optimization (SEO), which is a surefire way to optimize content for success. To effectively use SEO and implement its best practices, it's important to understand what customers are searching for, what type of content they wish to consume, and the answers that will help resolve their queries. Although it requires some up-front work, SEO can make your content more visible and can be a key tool in reaching new customers which ultimately increases the ability to grow your firm's AUM.
Joint Webinar

To learn more about how to tackle these challenges, join Arro Financial Communications and Zero Company Performance Marketing as we lay out the answers to the most common questions about creating, optimizing and distributing content in the upcoming webinar, Financial Marketing: Create and Optimize Your Content for Maximum Reach on April 28. Click here to sign up now.