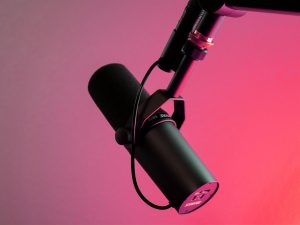 The podcast industry has exploded with growth over the past several years, and investors have more educational sources and expert insights available than ever before. The "best in class" are those that are entertaining and informative, but are also curated for investors. If you are looking to expand your investing knowledge about ETFs, learn from top financial experts, or stay up-to-date on important market-moving news, here are five podcasts for you. This list has been curated from thousands of podcasts and ranked by traffic, social media followers, domain authority & freshness…all you have to do is push play.
Be sure to also check out our own Alexandra Levis talking shop about the importance of having a PR playbook here.
VettaFi, formerly ETF Trends & ETF Database, is a leading source in ETF news, investment ideas, webcasts, and other popular topics on ETFs. ETF Trends and Moneylife team up to bring you the ETF of the Week with industry guru Tom Lydon. Learn everything about ETF investing, finance and popular ETF topics.
Get stock, fund, and ETF picks, plus personal finance advice, investing tips, and exclusive fund manager interviews. — Chicago-based Morningstar, Inc. is a world-leading provider of independent investment research.
ETF Prime is a weekly podcast hosted by industry expert Nate Geraci. Tune in to learn how to make ETFs a part of your investment portfolio with individual ETFs and interview experts from across the country. ETF Prime can help put you on the path towards financial success!
Money goes where it's treated best. That simple truth is a big reason why more and more money continues to flow into a powerful, low-cost tool that's quietly transformed investing in recent years. ETFs let you invest in everything from the stock market to gold like never before. This biweekly podcast will demystify them and delight you in the process, and is hosted by industry veterans Eric Balchunas and Joel Weber. 
Each week, CNBC's Stocks Editor Bob Pisani is joined by top market participants offering educational and actionable advice to help you build your best portfolio. And, at the end of each episode, stick around for their 'Markets 102' segment where they round out the conversation with some thoughtful, in-depth analysis and perspective to help you better understand ETFs, and put it in the context of today's markets.