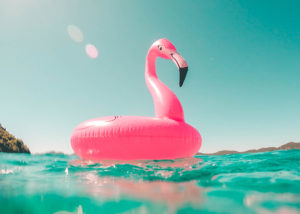 We know, we know: in the middle of August, with half the financial services industry away for vacation or recharging for the rest of the year, it's understandable if new marketing initiatives are the last thing on your mind. Go ahead; take a vacation—enjoy it! But from a certain perspective, August is also the ideal time of the year to get a new marketing initiative off of your mind and into the planning stages, before the craziness of fall, with its torrent of ETF launches, marketing initiatives, and PR blitzes.
Think about it—August tends to be something of a lull in terms of ETF launches. Before the fall ETF launch season rolls around and gets into full swing, doesn't it make sense to plan ahead, knowing that in all likelihood you will not have the bandwidth to attack the marketing initiatives you'd like as your calendar fills up?
Be sure to also check out our guide for New ETF Launches here.
Perhaps it's time to get the ball rolling on one of those pesky marketing initiatives you never can quite seem to get around to during the madness of September and October?
How about…
…an animated video? Animated videos are always a welcome, useful addition to ETF detail pages, providing an engaging, attention-grabbing explanation for a fund's main selling points, while pulling in prospective investors that may otherwise be uninterested in reading a "wall of text."
…an infographic? Infographics can make for fantastic handouts at conferences or meetings, while doing double duty as downloadable value-added content online. Infographics can tap into visual storytelling to really take your ETF's story to the next level, without turning casual readers off with dreaded "walls of text."
…a PR campaign? Public Relations is one of the most cost-effective ways of getting your ETF's name out there and into the public sphere. It can take as much as a month to get a PR campaign up and running, so there's no time like the present to kick the tires and get your new PR campaign into gear. After all, how can anyone invest in your ETF if they've never heard about it before?
…a whitepaper? If your ETF has a sophisticated thesis and you'd like to produce a report that backs it up, a whitepaper may be the answer for you. Whitepapers are ideal vehicles for disseminating original research or think pieces, to demonstrate your academic/financial credentials, and to show serious investors and FAs that your ETF's investment thesis is grounded in a sound, rigorously-researched methodology.
The bottom line:
Although August can feel like a lazy time of year, it can be the ideal month to get those pesky back-of-mind marketing initiatives going, before the madness of the fall ETF season rolls around.