The financial services industry is evolving at a breakneck speed. Companies are catching up to the reality that having a digital presence is excellent for business. ETF Issuers must look beyond traditional platforms to capture the attention of buyers. More and more ETFs rely on social media outreach and clever campaigns to generate the name recognition they need.
But taking on the numerous social media networks might be intimidating. You have tons of rules and regulations to think about. And with the markets affected by everything from political tensions to Elon tweets, staying on top of the news and being transparent to your investors is a must. To begin, we suggest concentrating on the big three: Facebook, Twitter, and LinkedIn.
So, what do you need to know to get started on these major platforms? Use this checklist to help you get started with your profiles and establish accounts that will engage your followers, improve your brand's SEO, and bring more visitors to your website.
Create an account
For Linkedin and Facebook, It is necessary to have a personal account because every business page requires an admin to manage it.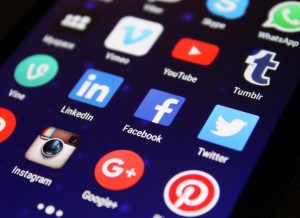 Choose an appropriate photo
On a company page, deciding what to use as your cover photo and profile photo can be difficult. The greatest option is to incorporate the company logo because it makes your page professional and helps other people recognize it when they see it online.
After you've chosen your profile and cover pictures, you should think about the size of your photos. Make sure your cover and profile photo meets the size and pixel requirements allowed by the social media channel. Also, make sure the image is crisp and visible to the audience.
Add relevant info to your bio
Most social media channels have a limited character count for the bio. This allows you to submit a brief description of your company and what you do. Any keywords for your firm's services, as well as a link back to your website, should be included in your bio. It's also a good idea to include a disclaimer in your bio for compliance reasons. Finally, make sure to include what distinguishes your firm from the competition in your bio!
Post consistently
Social media can offer an opportunity for an issuer to get creative, share their investing philosophy with the public, build name recognition and expand their contacts. When it comes to money and investing, everyone wants to deal with someone credible, trustworthy and knowledgeable.
Without attempting to sell, provide accurate and informative facts. An education center that addresses trading or investment questions is ideal. It's not necessary for all of your posts to be about money or drawing attention to your funds. Examine your product's broader benefits, such as its relevant thematic stories or the difficulties it addresses.
Make sure to have all posts reviewed by compliance
Financial services are heavily regulated, so you can't hope to succeed on social media without abiding by the rules. A lot of ETF issuers still avoid using social media out of caution because they're concerned about potentially violating compliance guidelines or SEC standards. While sticking to old-school marketing methods may spare an issuer some regulatory headaches, they jeopardize the future viability of their ETF by foregoing strategies that could greatly expand their network of potential investors.
You can schedule frequent compliance training for your personnel to keep them up to date on regulatory requirements. Only particular persons should be in charge of posting and monitoring social media. (Too many cooks can definitely spoil the broth here)
Don't go overboard with hashtags
Use branded hashtags to give your content some extra visibility. There's a reason why 70% of Instagram hashtags are branded. This strategy works well for extra exposure. We recommend using only 5 – 6 relevant hashtags.
Whether you want to focus on one social account or all three, these outlined steps should help you get started on growing your firm's social media following. However, creating an account is only the beginning. After all, social media is a long-term investment with long-term results. However, with a solid foundation in place, you'll be well on your way to expanding your audience.