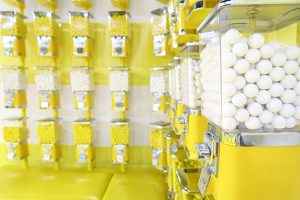 Becoming a thought leader in the ETF space is one of the most sought-after paths in ETF marketing, and for good reason. By positioning yourself as a thought leader, you will be able to demonstrate your financial expertise, reach a much larger universe of prospective investors at a lower cost, and ultimately grow assets under management. But before we dive into how one becomes a thought leader, it's worth asking the seemingly basic question: what is a thought leader anyway?
A thought leader is someone whose views on a given topic are understood by their audience to be influential and authoritative. Why do you tune into certain financial podcasts or pay attention when Warren Buffett voices his new investment idea? Because you understand that they are influential and authoritative, and you respect their points of view.
What are your core competencies?
No one can be good at everything, and likewise, if you're just starting out as a thought leader, it's important to focus on just the handful of topics that you and your team are experts on, and that have something to do with the financial products or services you're hoping to market. Naturally, different investment products in the ETF landscape are going to lend themselves to different competencies; if you're trying to market a fixed income ETF, it really doesn't make sense to position yourself as an expert in equities or commodities, because there's little overlap between the audience you're likely to reach (interested in equities or commodities) and the pool of prospective investors that may be interested in your fixed income ETF.
In other words, you can't be a thought leader on a topic you know nothing about, and it's unwise to choose to focus on topics that you are an expert on, but that don't overlap with the ETFs you're seeking to market.
What kind of content is your target audience consuming?
To become a thought leader, you need to be ubiquitous where your target audience is. For example, if you're targeting pension funds, then perhaps a PR campaign targeting pension-focused publications makes the most sense, where you are building relationships with reporters and commenting on newsworthy topics related to your ETF offerings. It's important to strike a balance here—no one wants to consume content that is emphatically "salesy." Instead, focus on providing value to your target audience. What would they appreciate learning from you, and what can you offer from your unique point of view?
To reach retail audiences, you may need to adjust your approach, perhaps by launching a podcast, a series of blogs, or animated videos.
Be sure to also check out our related guide on Communicating with Retail Investors
The power of Public Relations (PR)
PR is going to be an especially powerful tool in the financial marketer's toolkit. Contrary to prevailing beliefs, PR does not entail simply blasting out press releases to the public. Instead, good PR campaigns means building relationships with reporters at relevant publications and serving as a valuable source on developing news stories. Multiple appearances in the news can bolster credibility and heighten one's standing as a thought leader in the ETF space.
The bottom line 
By harnessing a multi-pronged approach to financial marketing: identifying your core competencies, going to where your target audience is, producing content that resonates with that target audience, and utilizing PR—perhaps the most powerful tool in the ETF marketing toolkit—you'll be well equipped to boost your stature as a thought leader in the ETF space.