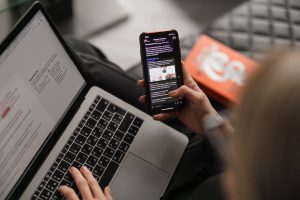 If you haven't already, be sure to check out Part 1 of this planning guide here.
Now, let's cover the remaining steps for creating an effective PR plan. 
4. Set the objectives (and PR plan timeline)
Objectives should be created for each target audience that's important to the organization. Objectives must contain two things: a quantifiable result and a PR plan timeline. They're usually one sentence long, i.e. Increase ETF inflows by Y% in six months. 
A common model of objectives are what's called SMART objectives:
Specific

– for example, ¨Increase ETF inflows by Y%¨

Measurable

– objectives that can be measured

Attainable

– is it realistic? Do you have the resources and planning to attain it?

Relevant

– are your objectives relevant to the target audiences? 

Time-Bound

– are your objectives short term or long term?
5. Choose PR tactics
Here, we look at some tried-and-true PR tactics that work:
Press releases

.

Think about scale first. Does your story involve a significant announcement with broad appeal, like an ETF, SPAC, partnership deal, or a change in management or leadership? If so, a press release would be appropriate.

Online articles & guest posts

. Well-researched, thought-provoking online articles have the capacity to offer an insightful look into how your organization´s spokespeople wish to present themselves to their investors.

Media outreach

. PR pros need to understand how and who to pitch. It's also crucial to stay in touch with key media, nurturing relationships, and staying mindful of journalists' own deadlines, life events, and anything else that may impact how they receive a pitch. Be sure to read our

Financial PR Guide here

. 

Corporate videos and interviews

. Investors love to learn about a company's mission statement and ongoing initiatives. Videos that highlight your organization's resources and staff might help to give it a face.
6. Measure results 
Your objectives have to be measurable from the beginning of the campaign – so you can track and evaluate if what you did achieve was what you were going for in the first place. These are the many ways to demonstrate to stakeholders how PR efforts have an impact. Results can be measured in the following ways:
Metrics

– tracking website traffic, fund inflows and audience reach including social media shares helps to understand how far your messages go.

Brand sentiment

– highlighting key message mentions, quotes, and other story inclusions that support brand affinity and positive sentiment.

Competitive analysis

– another great measure (provided the resources are available) is to look at where your direct competitors are being featured and ensure your brand has equal or more placements. 
You could choose to measure your PR success differently depending on your PR goals, the digital tools you have access to, and the data you have. The precise measurements are irrelevant as long as you monitor how your PR strategy is being carried out and what it means for the business. Follow the plan, but be flexible as necessary.
Bottom Line
You now have the foundation for developing a successful PR strategy for your business following the six simple steps outlined above.
A successful PR plan can attract new investors, enhance your reputation and improve brand awareness. Creating a detailed project outline and sticking to it will help make sure you meet your PR goals.