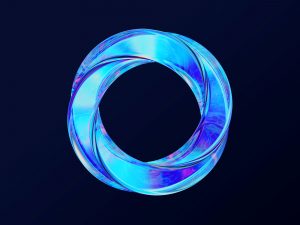 Transitioning into Metaverse digital marketing does not always mean that you have to change your entire strategy. An excellent place to start is replicating what you offer in real life in the parallel virtual world. It is not only a natural method to enter the Metaverse, but also an authentic way for your brand to get noticed. 
When designing a parallel universe in the Metaverse, creating in isolation is no longer an option. In fact, a vital aspect of Metaverse advertising is its focus on interoperability – providing users with a seamless transition across multiple platforms. This means that designers must ensure that every user's individual experience is consistent and uninterrupted.
Create immersive marketing campaigns
Creating an immersive marketing campaign is crucial in driving customer engagement and remaining successful in the Metaverse. In fact, according to the Experience Brand Index, brands that focus on building consumer experiences gain 25% more brand loyalty than those that do not.
Read more about how tried-and-true Ecommerce strategies can help your ETF Marketing.
Immersive marketing campaigns should go beyond the likes of virtual billboards, offering your audience an immersive experience that will push them out of their comfort zone and encourage them to consider the service or product available. Since Metaverses are experiential and immersive in nature, try to offer branded installations, live concerts and advergames that users can interact with instead of just placing simple advertisements.
With events becoming increasingly popular, particularly with Generations Z and Alpha, Metaverse events will be seen as a necessity.
Establish an online identity
Digital identities are perhaps one of the most essential Metaverse marketing tools, where avatars represent people.
To help you establish an online identity, try experimenting with augmented reality. Through AR, users are able to visualise clothing products in real-time, ultimately changing the shopping experience. Alternatively, collaborating with online game universes will help you create virtual possessions that can naturally fit into the gaming experience. Otherwise, you can use 3D and AR platforms with open marketplaces to develop wearable and tradeable digital garments.
As an extra, you can also turn your virtual goods into an NFT, and this can provide more authenticity, which in turn helps to build consumer confidence.
Design a virtual space indicative of your brand
In this post-COVID era, it's easy to understand the continued need for virtual meeting spaces. No matter your industry, creating a virtual 3D space is an effective marketing tool in establishing your presence in the Metaverse and building a solid emotional connection with your customers. Within these virtual reality venues, customers can tour, try on, try out, and participate in interactive 3D product exhibits.
To create your virtual reality establishment, team up with AR/VR platforms and designers to define a visual environment with experienced platforms. Depending on your industry and what is on offer, you may choose to create more than one virtual venue.
Offer digital collectables
NFTs or non-fungible tokens are a fundamental part of Metaverse advertising. An NFT tends to be music or art created by designers and is a one-of-a-kind digital trading card. It is important to utilise this marketing tool as according to Morgan Stanley, NFTs have the potential to become a $56 billion market by 2030.
So, what does the Metaverse mean for the future of marketing? Marketers and their agencies are eager to take advantage of the Metaverse as the excitement grows, whether that means visiting virtual worlds, playing games, or buying NFTs. As with all new opportunities, the Metaverse advertising does not come without its challenges, such as high unpredictability, the risk of being inauthentic and a lack of standardisation.
Although guiding principles can help marketers choose the right techniques, metaverse advertising strategies are still in their infancy and have a lot of space for experimentation. In actuality, best practices have not yet been determined. This provides marketers with lots of room to be original and innovative in their strategies.