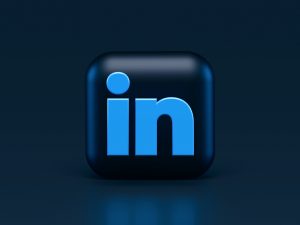 You're on LinkedIn to network, add value, and market your personal brand. Making a good impression will help to establish your authority. This list of LinkedIn profile best practices will help you stand out, showcase your expertise, and gain exposure.
Update your Profile – Ensure that each and every section of your profile is complete but not cluttered for the sake of filling in empty spaces. That includes your professional name, a current profile image, and a clear and concise description of yourself, services you or your company offers and professional experience. Make sure your profile is public and that your contact information is correct.
Optimize your Profile – You want people to find you when they search. The words you want to own—your keywords—should be optimized for the page, whether it's a personal or business page.
Shorter URL – Since simplicity is preferable, change your personal URL to read linkedin.com/in/yourname instead of the annoying additional characters at the end of their default URL. When you share your link, it's a simple adjustment that will make a big difference.
Endorsements – You're the expert, so let it be known. Show off your authority with endorsements from other users. Solicit contacts for endorsements and be sure to endorse them as well.
Include samples of your work – You have the option to include samples of your work on your LinkedIn profile. It's a simple method to establish your credibility with anyone who visits your page. Instead of clogging up an otherwise tidy profile, be sure to highlight a couple of your best works and ways for people to see others.
Impress with your company page – LinkedIn has made several changes to the company pages and will likely continue to do so. Make sure yours is current by including an eye-catching banner image and compelling visuals. Always keep an eye out for new features and methods to make your profile look and feel better.
Linkedin Ads – With their paid ads, LinkedIn enables you to target highly targeted markets. Set up your adverts to appear in front of certain sectors, sizes of businesses, or even job titles. You can maximize your B2B pay-per-click budget with LinkedIn's targeting choices.
Additional Features – LinkedIn has multiple levels of membership available, each with its own set of accompanying features. For example, a Business Solutions membership will give you access to the Content Marketing Score. This allows you to measure the level of interaction with your pages, posts, paid updates, groups, and more. The more you know about your marketing efforts the better, and LinkedIn provides you with detailed feedback.
Start a Linkedin Group – Leading a group for your business or expertise is the best approach to position oneself as an authority. By creating a community around your knowledge and information, you can potentially inspire the creation of new ideas and content while also converting group members into your supporters and referral partners.
Make sure to come back for part 2 of this Linkedin best practises guide.