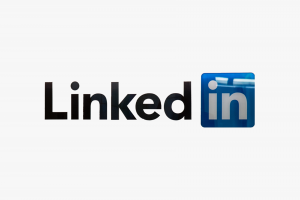 If you haven't already, be sure to check out Part 1 of our LinkedIn Best Practices blog here
Now, let's pick up where we left off in getting the most out of your professional profile.
LinkedIn groups offer a way to connect with an audience that is ready to hear what you have to say. You just have to know how to make groups work for you.
Be selective – This is a big one. Don't just join any group. Your business will likely fit into a broad spectrum group with many members which may seem appealing given the expansive audience. Skip the broad and general focus groups, and join those with a clear theme that relate specifically to your company.
Display or text link ads – It takes time to join-in and participate in LinkedIn groups— which you might not have— but that doesn't mean you can't use the groups as a resource for your marketing efforts. Reach out to the owner(s) or administrators of the group and ask if you can run a display or text link ad. You will be spending money to advertise to a highly specific audience which is far more likely to click through or engage.
Message those you aren't connected to through Open Profile – Open Profile, a fantastic feature of the LinkedIn premium account, allows you to message people you aren't directly connected to or in a group with. Open Profile also means you can send and receive messages from any other LinkedIn member (those with basic memberships too).
Let others know who you are – When you browse LinkedIn profiles, you can select whether or not they can see if you have visited their page. Change your profile preferences to show them you visited their profile and let them know that you are interested in their profile (and vice versa).
Check in and share through Network Updates – Network Updates is LinkedIn's version of the popular social media news feed. See what your network is sharing and post compelling content of your own. This is a great way to stay current with your network and keep them engaged in what you're reading, writing and sharing.
Reach out to those who have viewed your profile – It may seem like the ultimate stalker tool, but when it comes to networking, the "Check out who's viewed your profile" feature is invaluable.
If someone has visited your page that you'd be keen to connect with, this may be the perfect segue.
Increase your pageviews by viewing others' profiles – Here's another LinkedIn network best practice that we love: Get other users curious about who you are and what you do by visiting their pages. They'll look at who's seen their profile (as described in the previous tip) and could end up viewing your page and even reach out to connect. The more the merrier, right?