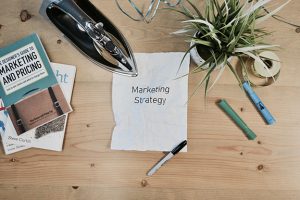 Although it has become increasingly challenging for ETF issuers to make a marketing splash on launch day with new ETFs, this remain one of the most important days in the marketing timeline of an ETF. They can make or break an ETF's trading momentum and AUM, and can provide a real newsworthy moment and excellent PR opportunities to boot. In an ordinary PR life cycle, it can be challenging to interest reporters in a product-centric pitch; ETF launches are the exception—they are often one of the only opportunities issuers have to achieve a media hit focused solely on their product. The marketing lifecycle doesn't start there. On launch day, an ETF issuer's many marketing initiatives need to already be firing on all cylinders. What follows are some key marketing mistakes ETF issuers make on launch day.
No Exclusive Story Lined Up Ahead of Time
Not all PR opportunities are created equal. In a sea of new ETFs being launched, it's important to provide a prestigious news outlet with an additional incentive to cover your ETF launch. One of the best ways to accomplish this is to line up an exclusive with a top publication. This can often be a time-consuming process, so it's best to begin shopping the story around to a few candidate publications a few weeks ahead of time. Without an exclusive story lined up, there's no guarantee that your ETF launch will be picked up or covered by a top publication.
The Press Release Is Poorly Written
The launch day press release is one of the most important press releases an ETF issuer will ever send out regarding one of its products, so it's critical that you get it right. Since a press release serves as a guide to journalists about the key facts regarding an ETF launch, it needs to front-load the most important information regarding the fund, hook the audience, and also provide additional context for the reader once they're hooked. The main content of a press release should not be longer than a page (about 500 words), and should include bios of the main spokespeople, as well as a press contact for when journalists wish to reach out for additional information.
The Additional Marketing Materials Are Not Ready
The launch of a new ETF is one of the most newsworthy events in an ETF's existence. Ideally, news articles will be written about the ETF, and readers of those articles might want to learn more before they make a decision about whether to invest. That's where additional marketing materials, which include a user-friendly ETF website chock-full of investor education materials, comes into play. If these materials aren't ready ahead of time, would-be investors may never learn enough about the funds to take the plunge.
No Animated Video 
Although this partly falls under the umbrella of the previous point, animated videos really deserve their own section entirely. In a world of shrinking attention spans, animated videos can be one of the most effective mediums for marketers to communicate an ETF's key value propositions quickly, efficiently, and impactfully. ETF issuers are missing a serious opportunity if they do not have an animated explainer video ready on their website for launch day.
See also: 5 Ways that Animated Videos can Boost Engagement 
The Bottom Line
There are a lot of moving parts that all have to work together in order to make an ETF's launch day a success. But with a robust PR operation, a killer press release, a wide range of investor materials, and animated explainer videos ready for launch day, ETF issuers will be well-positioned for success in attracting and growing AUM.