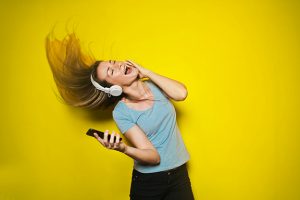 2017 may very well have been the year when influencer marketing—the practice of paying social media influencers to feature products or services—really came into its own as a category. Last year, marketers poured $570 million into influencer marketing on Instagram alone. It also saw the rise of influencer-centric agencies and platforms, with more than 400 launching in 2017 alone. In more consumer-focused sectors such as cosmetics or alcohol, marketing firms are increasingly treating influencers as their own creative agencies, submitting RFPs (requests for proposals) and soliciting bids on an array of projects.
See also Recipes for Social Media Success in Financial Service
Are Financial Services Ready for Influencer Marketing?
It's clear that influencer marketing is slowly making its way into the mainstream as a marketing tool, but does that mean it's a good fit for the financial services industry? The short answer is: maybe. There are a number of advantages that influencer marketing can offer would-be advertisers. Influencers with sizable followings can authentically connect with their audiences and help humanize unfamiliar brands. Influencer marketing also "goes where the eyeballs go." Certain demographics, in particular Millennials (who on average spend 3 hours and 38 minutes per day on their cell phones), are far more likely to scroll through their Instagram feeds to blow off some steam than they are to log on to a financial news website or watch CNBC. Even if a financial services firm isn't necessarily targeting Millennials, it's clear that people of all ages connect to influencers they care about through Instagram, and it maintains a positive image in the social media landscape, even as Facebook has taken some recent reputational hits.
The Cost of Influencers
 On the other hand, would-be influencer marketers will have to tolerate some of the shortcomings that go along with this media category. Marketers will inevitably be giving up some degree of control when they work with an influencer on a sponsored post. This is partly a characteristic of the medium itself; with perfect control, social media posts wouldn't come across as authentic, which is a key part of what makes influencer marketing impactful in the first place. It can also be difficult to measure the impact of influencer marketing campaigns. Influencers may not be in a position to get the same quality of analytics that are available from advertising campaigns, such as click-through rates or impressions.
Financial services firms will be understandably leery of the legal and compliance ramifications that are inherent to posting on social media. In the case of influencer marketing, the most sensible way to raise brand awareness and connect authentically with a target audience (while remaining on the right side of the law) is to take a more educational approach without focusing on specific products or services, which tend to trigger more stringent compliance requirements. Already, consumer-facing banks, financial apps, and insurance companies are jumping into influencer marketing with a focus on education.
Bottom Line
Thanks to its ability to allow brands to authentically connect with target audiences, influencer marketing is likely here to stay. Whether or not it is well-suited to specific financial services companies depends very much on an individual company's goals and target audience, but as a greater number of financial services companies begin to dip their toes into the influencer marketing "pool" it may only be a matter of time before it becomes a staple in financial marketing budgets.