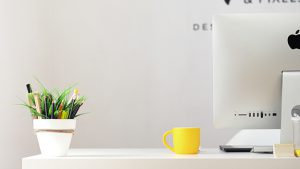 As Bill Gates once famously observed, "content is king," but what does this mean for financial professionals? Although adoption has been a bit slow, content marketing has grown to become an essential tool in financial marketing, thanks to its ability to provide value to prospective investors, build trust, and boost search engine rankings.
The ability of content marketing to build trust with readers is what sets it apart from many other marketing initiatives. Financial marketers are far more likely to break through the skepticism that is increasingly common among prospective investors if they are regularly creating and publishing high-value, high quality content that helps establish the brand as a trustworthy, knowledgeable expert in a specific field—ideally a field relevant to the products or services on offer.
Evaluate Your Resources
Content marketing requires some serious investments of time and energy and may not pay dividends immediately in the form of sales. So, a key question to ask early on in the content marketing planning process is whether or not your firm has the people or budget necessary to execute a successful content marketing strategy. If your team has no additional bandwidth, or it seems unrealistic to pull people from core business responsibilities in order to blog or create lengthier content pieces, then you may want to consider hiring an outside team to ideate blog topics, draft content pieces, and even run your entire content marketing campaign.
Be sure to also see our helpful guide on How to Repurpose your Existing Content
Make a Plan
Once you've figured out what resources you have available, it's time to make a plan. If your content marketing plan involves blogging (and it should), you'll need to come up with a content calendar. A content calendar helps keep your organization honest with itself about what's being produced, and also helps ensure a regular drumbeat of content is being produced week after week, and month after month. It's hard to become a valuable resource that prospective investors return to regularly if you're not actually producing content on a regular basis. There's nothing like arriving on a blog homepage and realizing that the most recent blog was published more than six months ago—it doesn't reflect well on your organization's ability to follow through on its plans.
Draft Your Content
So what should you write about? Sooner or later every content marketer runs up against this question, even if the overall objectives of the campaign seem crystal clear. There's no one-size-fits-all answer to this question (after all, it depends on your campaign's specific goals) but at the very least your content should speak to your company's core competencies, and at least be tangentially related to the products and services your company offers. For example, we're a financial marketing company, and so our blog is almost entirely about demonstrating our mastery of topics related to our core service offerings.
Publish Your Content
While ideating content ideas and actually drafting the pieces themselves can consume a significant amount of energy, it's publishing your content and drawing eyeballs to the pieces themselves that can be the most rewarding and valuable aspect of a content marketing campaign. Whether through submission opportunities, partnerships, sponsored posts, email blasts, or social media, distributing your content on platforms that people already are using and visiting is one of the most surefire ways to ensure that your content that you've spent time and energy producing actually gets read by real people.
The bottom line
Content marketing is one of the most reliable methods available for financial companies seeking to build trust with prospective investors while demonstrating their expertise in a given field. By utilizing some of the strategies highlighted above, financial services companies will be well-positioned to implement a content marketing strategy that translates into more investors and boosted assets under management.