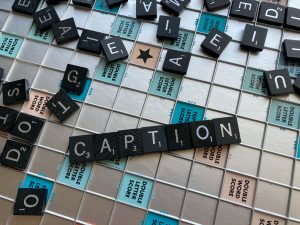 Captions are the secret sauce to take your Instagram performance to the next level. No matter how great your post is — including a caption will give your post a boost of engagement that it would never bring in alone! 
Here are 5 quick tips for creating a caption that gets you the results you want:
1. Stay true to your voice
Your caption is the perfect place to let your brand voice stand out! This is your chance to speak directly to your audience with the personality they have come to know and love. 
If you're still new to Social Media, be sure to check out our Profile Setup Guide here.
2. Start strong
Always lead your caption with the most important, compelling information first. Instagram will clip your caption when it appears in users' feeds, and unless it's short, they'll need to click 'see more' to read the whole thing. So give them a reason to keep reading!
3. Tell a story
Stories are what makes captions interesting. Think about it — would you rather read a dry list of facts, or a story about what they actually mean? Wherever you can, use captions to share the stories behind your firm, products and employees. 
4. Offer value
As they check out your brand's Instagram content, your audience is asking themselves one thing — 'what's in it for me?' Offer knowledgeable information, compelling market commentary, research findings, and whitepaper insights to make it worth their while.
5. Don't forget the CTA
Never end your caption without providing a next step, such as signing up for your newsletter, leaving a comment, or even investing in your ETF. If someone reads your entire caption, that means you've done a great job of holding their interest — so don't let it go to waste!
Bottom line: A good caption makes users stop scrolling through their timeline and spend time reading your caption, and hence, engaging with your post.