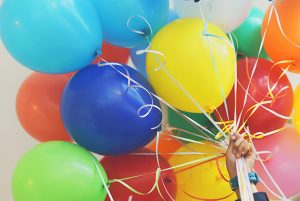 When we first embarked on this epic blogging journey with the Bow & Arro blog, we had one overarching purpose guiding our efforts: to practice what we preach and produce valuable content to establish ourselves as thought leaders in the financial marketing space (and improve our SEO performance in the process). 100 blog articles later, we can honestly say we've hit our target—about a quarter of our thousands of new website visitors enter through one of our blog articles, and we've had some unexpected SEO hits over the last two years. What follows is a look back at some of the Arro blog's greatest hits.
Value Prop Marketing for ETFs
In one of our earlier blogs, Value Proposition Marketing, the Key to Success in ETF Marketing, we took a very close look at what exactly constitutes a value proposition when it comes to ETFs, and how would-be ETF marketers can harness the value proposition mindset to more effectively communicate with prospective investors. The piece has been an unexpected hit, generating more inbound organic search traffic than any of our other blogs. It's not hard to see why: ETF issuers often struggle with honing the key messages regarding their funds, because they're often too close to their products, or have not fully accounted for the incredibly short attention spans of modern internet users.
All ETF Issuers are Actually Marketing Companies
This blog, Why ETF Issuers Are Marketing Companies examined a seemingly obvious fact of life for ETF issuers: that ETFs are "tasteless, odorless, colorless, weightless bits of investment methodology that, in a practical sense, exist only in the conceptual realm." As humorous as it can be to imagine ETFs as physical objects, the fact that ETFs are purely conceptual raises a host of interesting implications, not least of which is the fact that ETF issuers must effectively market their intangible products in a coherent way in order to help prospective investors understand why they should make an allocation.
As the blog went on to note, the "educational gap can sometimes be huge (many retail investors still don't even know what ETF stands for); and the more complex a product is, the higher the educational barrier." In other words, product complexity and the intangible nature of ETFs requires a clarity of message that only educational ETF marketing can provide. To put it even more succinctly: all ETF issuers, at heart, are marketing companies.
Viral Content in Financial Services
Everyone's marketing dream these days is to have a product or service "go viral." But as this blog, The Key to Creating Viral Content in Financial Services memorably put it, there is no one-size-fits-all formula for viral content. It's got to be sticky, engaging, emotional, and authentic: a tall order in any industry, but doubly difficult in financial services. Perhaps the toughest aspect of viral marketing for an ETF issuer to achieve is authenticity. There's a certain monolithic identity to many financial services firms, who wish to project a certain confidence and authority—they want investors to feel comfortable entrusting their money with them. But in order to be authentic, ETF issuers will have to project something unique to their identity as a firm, while still maintaining the reliability and respectability they wish to project.
The bottom line
We've covered a lot of ground in our first 100 blogs. Blogging is absolutely key to boosting inbound traffic and SEO, and it's certainly worked for us. Here's to the next 100, and many more!