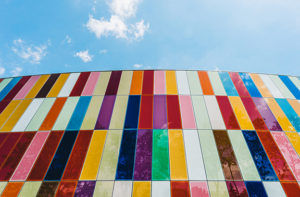 Fall is upon us, which means ETF issuers have been rolling back into work mode for the past month, eager to tackle new initiatives, launch new ETFs, and get existing ETFs' marketing plans back on track. ETF issuers may be wondering: what is my marketing plan missing? What follows are some of the key items we often find ETF marketing plans lacking:
A Mobile-First Website
The secret is out: more internet users are browsing through their phones and other portable devices than from desktop computers. What this means in practice is that the beautiful, carefully designed websites that ETF issuers may have created just a year or two ago may not look all that beautiful on a small, portable screen.
Read more about the Mobile-First Revolution and what it means for ETF websites
It's time to start over with a "mobile-first" approach. This means slimming down superfluous graphics, homing in on key messaging points, and eschewing large "walls of text" in favor of simplified, straight-to-the-point bullets that get the point across with clarity. This doesn't mean that a fully-featured "desktop" version needs to be tossed out the window—after all, there will always be a place in the marketing landscape for investors who prefer to browse the internet on desktop computers—but it does mean that the mobile version of a website is of paramount importance.
PR (Public Relations)
You can't reach new investors and gather assets under management if no one has heard about your ETFs in the first place. That's where PR comes in. By pitching out your nuanced point-of-view on the markets and becoming a trusted source to financial journalists, you stand a much better chance of increasing investor mindshare and ultimately raising AUM. The tough part of PR is remaining consistent and following the news such that you're able to offer reporters useful information through thick and thin. If a reporter interviews you, there's no guarantee that they'll quote you in their article, but don't give up! It's about building long-term relationships over time.
Content Marketing (and blogging!)
There are few better ways to demonstrate your authority on a given subject than by producing useful content related to that topic. For example, if you run an ETF focused on commodities, you should provide content such as blogs, whitepapers, and market commentary centered around… you guessed it—commodities! By regularly producing content in a variety of formats, you'll be drawing investor eyeballs to your website and highlighting your investment products in a way that doesn't read as a hard sell. Moreover, by providing value, you make investors that much more likely to consider investing in your ETFs.
Animated Videos
As much as the written word is important in communicating the "fine print" about a given financial product, whether it's an ETF, mutual fund, index or otherwise, it's become something of a commonplace among marketing professionals to observe that "nobody reads anymore." Animated videos, in particular short, punchy versions, can serve an important marketing role by communicating the topline value propositions of an ETF, and allowing prospective investors to decide if they're interested in learning more about a fund before diving into more nuanced pieces of content such as an investment case, white paper, or prospectus.
The Bottom Line
No ETF marketing plan is going to be perfect, but by filling in the gaps with a mobile-first approach to websites, PR, content marketing, and animated videos, ETF issuers will be well-positioned to achieve marketing success and gather AUM to their funds.