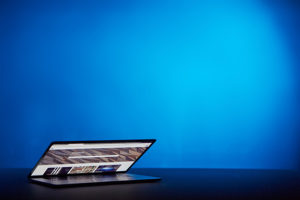 Your ETF website is arguably the most important piece of your marketing puzzle. It's the central location where curious investors can find out more about your company and its goals, your investment products, as well as the people behind them. Your ETF website is where your investor education materials live, where your media mentions and press releases are posted, and, perhaps most crucially of all, it's where you get the chance to tell your ETF's story however you like: no journalists cutting your quotes down and no pay-to-play advertorials.
We already know what you're thinking: "but my ETF website is great! I don't need to fix it!" Are you sure? An ETF website should be easy-to-use (on desktop and mobile devices), logically organized, attractively designed, feature a wealth and variety of content, and offer up a cohesive message. Still think your ETF website doesn't need fixing?
Clarify your message
When you get right down to brass tacks, what is your ETF firm all about? Too often we land on ETF websites cluttered with multiple conflicting "Hero" messages, unclear hierarchies, and intimidating walls-of-text. You should be able to communicate what your company is all about—its mission and goals—in a couple of sentences at most. The most successful messages are memorable, clear, and short. By maintaining a consistent message throughout the website, from the home page to the fund pages and bios of your team members, you'll be taking important ensuring would-be investors understand what your company is all about, as well as what makes individual ETFs "tick."
Be sure to also read our guide on ETF Messaging and how to speak to the right audience
Make your website "mobile first"
It's already a mobile-first world—this means that Google is preferentially indexing the mobile versions of websites, and mobile web traffic has already surpassed desktop traffic. Chances are good that an investor's first (and possibly only) interaction with your ETF website will be on their phone. In other words, if your website doesn't display quickly and beautifully on mobile devices, you're likely to lose a lot of potential investor interest. Take it from us: embrace the future and make sure your website plays nice with mobile devices and you won't be disappointed.
Untangle muddled design choices
Did you use a pre-built template or design your ETF website yourself? We humbly suggest you leave the web-design to the professionals, and focus on doing what you do best: producing compelling investment products!
Although we're taught that beauty is more than skin deep (and we happen to agree with this sentiment), unfortunately in the real world, people can and do judge books by their covers. This is just as true for ETFs as it is for books, movies, or video games. Right or wrong, if your website is poorly designed, investors are going to draw conclusions about your investment products as well.
The bottom line
An ETF website is the "cover" of the "book" that is your suite of ETFs. Investors may never learn more about your funds if your website is poorly designed, not optimized for mobile devices, or features muddled, unclear messaging. By straightening out these and other facets of your ETF website, you'll be well-positioned for success in the coming decade.